01
SWOT and competitive analysis
Identifying and analyzing your organization's strengths, weaknesses, opportunities and threats and digging deep through a brand's competitors creating a perfect competitive analysis are major researching steps for any business.

Our team in Cairo's branch plans a specified document for you on how to maximize engagement and interactions across social media to achieve your objectives identifying goals, tactics, and metrics.

We'll make sure to regularly analyze and find the best timings where your audience are most active in and manage to post/schedule the right content at the right date and time to get the best insights possible.

We develop marketing communication strategies for businesses in any industry by media strategy including media production, advertising online/offline campaigns, events, and building relationships with influencers.

Our team Analyses, explores data and prepare detailed reports in order to extract meaningful insights which leads to better understanding any brand's strength and weakness and improve business performance, also organize data outcomes into informational summaries in order to regularly monitor how different areas of a business are performing.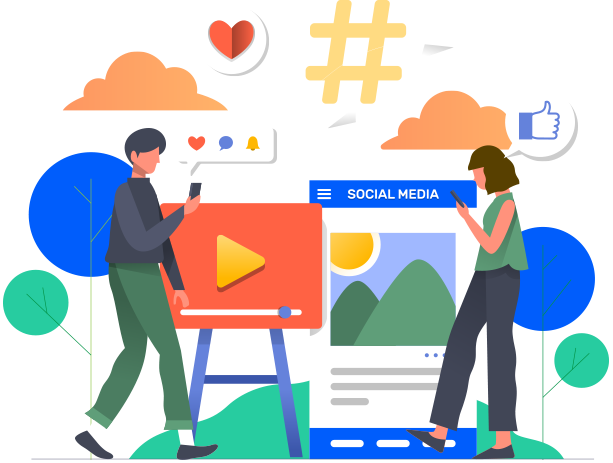 Ea pro tibique comprehensam, sed ea verear numquam molestie. Nam te omittam comprehensam. Ne nam nonumy putent fuisset, reque fabulas usu ne. Ex vel populo appellantur. Eos ne delenit admodum.
The Best Solutions for Our Clients
Ne summo dictas pertinacia nam. Illum cetero vocent ei vim, case regione signiferumque vim te.